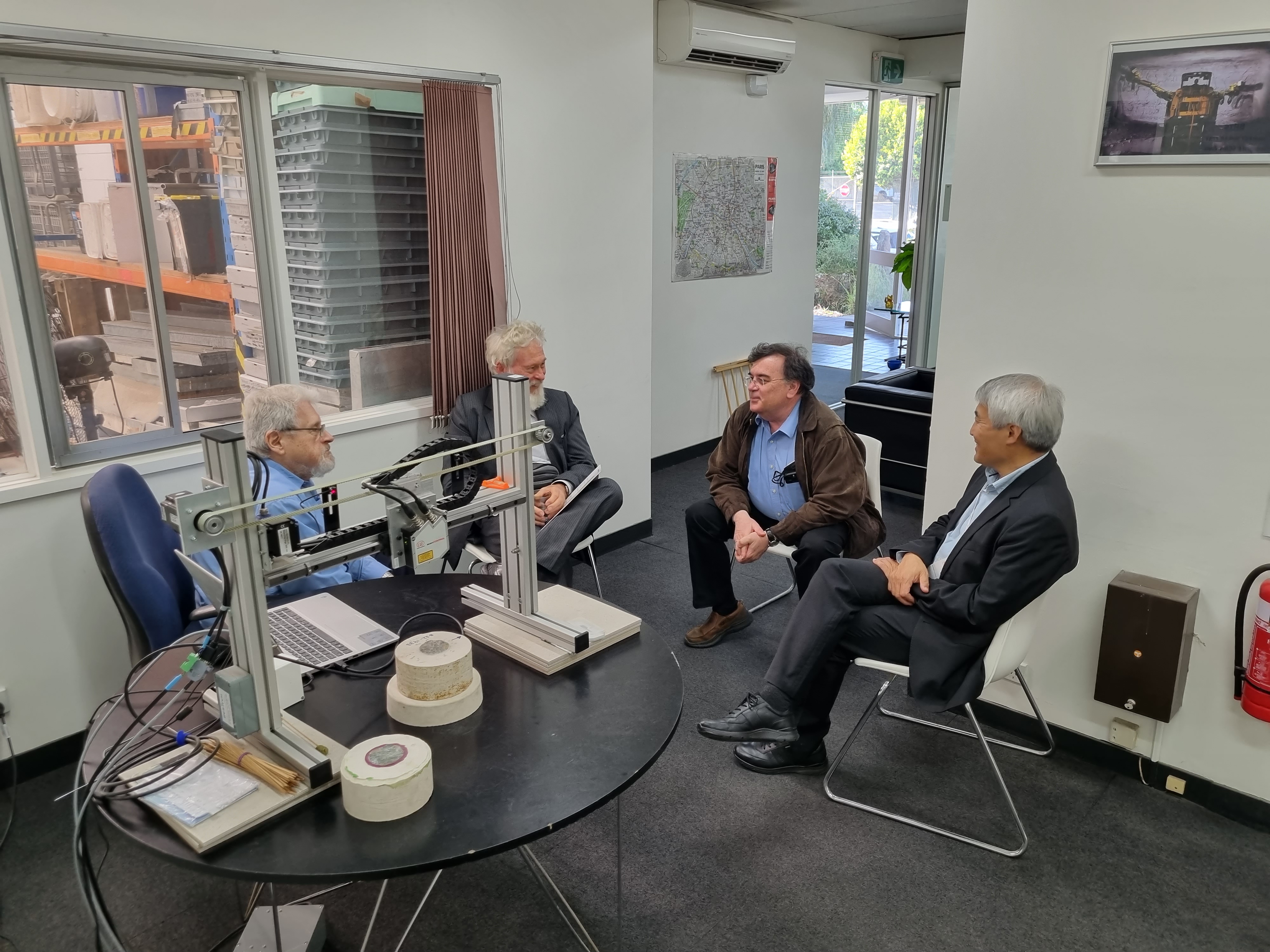 Caption (from R to L).         Professor Charlie Li of the University of Trondheim Norway, Professor Antonio Bobet of Purdue University USA, and Dr Ian Gray of Sigra, Brisbane in discussion with Dr Bill Bamford.
BRTS was pleased to welcome several of the guest speakers for AusRock Conference 2022 at its laboratory in North Melbourne. AusRock was the ISRM's regional symposium and offered a large programme both in person and via technology, to discuss the latest ideas and research.
Last week, some of the presenters came at the personal invitation of Dr Bill Bamford, Director of BRTS, to the laboratory. They were able to speak with the Laboratory Manager, Dr Darshi Palamakumbure, the Deputy Lab Manager, Rushan Dayarathne as well as with Bill.
All of them were impressed with the facility, the work being done here and were excited to discuss their own work with BRTS staff.
Anyone who would like to visit the laboratory should contact tests@bamfordrocks.com.au